Amazing HCB Nitro Cold Brew at Home!
Bubble up your holiday with the coolest Nitro Cold Brew Coffee System ever. Create your own super smooth HCB Nitro Cold Brew in three simple steps. Steep, Infuse with N2 and Pour some magic.

Featuring our specialty NITRO GRIND now available!!

Take $20 off your purchase at hb-brewing.com with code: Hoyser
GET THE NITRO BREWER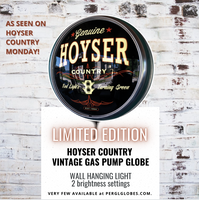 Hoyser Country Blend
100% Real Coffee

We at Hoyser Country, have devoted an extraordinary amount of time and resources to making each cup of Hoyser Country Blend a special experience. We thank you for fueling our fire. 
Experience the coffee memories can be made with.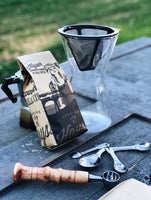 Welcome to the Third Wave of Coffee
Experience a Moment with Hoyser Country Blend; a fulfilling tastebud awakening unlike any other with our complex blend of premium coffee beans.
Often picked from the slopes of Mount Kilimanjaro, our blend of primarily Tanzanian Peaberry & arabica beans of the highest caliber, are roasted to perfection in one of the longest running roasteries in the US.
Our top-shelf, premium, artisan roast is drenched rich with harmonious flavor notes and will set the new standard for your coffee experience.
Get crafty with your brewing methods - Perfect for drip, french press, pour over, Moka pot, even iced and cold brew! Each cup is rich and bold.. widely recognized for its soft, smooth, clean finish.
Flavor Profile: Harmonious notes of chocolatey oats, hints of dark fruits like black currant, citrus and even coconut.
The Girl in the Hat
With a fueled passion for coffee and song, American country music artist Claudia Hoyser is planting her roots in the hearts of people around the world and sharing her two great loves. Claudia is unwavering in her determination to stir up the finest ingredients that will satisfy the coffee lover in you.

"Each day or new song begins with a toast, every tiny goal achieved, or every milestone is celebrated with a cup of coffee. My life just wouldn't be complete without it! I'm beyond excited to share my favorite cup with you."
Cheers, 
Claudia
For more on Claudia Hoyser
More on Hoyser Country Blend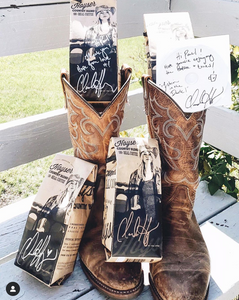 Share Your Coffee Moment with Us!
We LOVE reading your coffee moments! Seeing and sharing your coffee pictures is our other favorite! Please tag us @HoyserCountry on Instagram and use the hashtag #HCBcoffeemoment
Share a Coffee Moment
Check out our HCB Recipes
Have you tried making our "HCB Grill Scout Cookies?" or maybe even used our coffee in a cocktail? Leave a post!
Recipes & Cocktail Ideas
Find Us in Stores!
Have you seen Hoyser Country Blend? Excited to have shipped into over 15 countries in only a years' time! We are currently rolling out into both independent and chain retail outlets.
Find a Location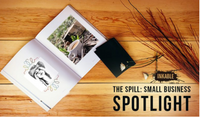 HCB "IN THE SPOTLIGHT"
Hoyser Country Blend featured in THE SPILL! Dig a little deeper into our story of how Hoyser Country Blend came to be!
Read the Story